Whole Soul Nutrition Commits to Supporting Nutrition, Health, and Physical Education Programs in K-12 Schools Across the U.S.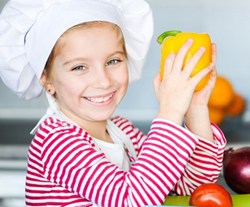 Glen Ellyn, IL (PRWEB) August 07, 2013
Beginning the fall of 2013, Whole Soul Nutrition will be launching Healthy Choices for Kids and contributing 10% of its net profits from products purchased by K-12 school populations (parents, PTAs, PTOs, staff and teachers) back to their Nutrition, Health and Physical Education Programs.
Whole Soul Nutritions Healthy Choices for Kids program will be supporting schools across the U.S. in their efforts to combat childhood obesity and provide opportunities for students to learn about and practice healthy eating and physical activity behaviors. According to the Centers for Disease Control and Prevention, childhood obesity has more than doubled in children and tripled in adolescents in the past 30 years. In 2010, more than one third of children and adolescents were overweight or obese. Serving healthy snacks to children is important to providing good nutrition, supporting lifelong healthy eating habits, and helping to prevent costly and potentially-disabling diseases, such as heart disease, cancer, diabetes, high blood pressure, and obesity.
Whole Soul Nutrition is excited about providing healthy choices for children to help them through their school day. The owners of Whole Soul Nutrition believe our childrens health should be at the forefront of everyday eating. As parents themselves, the owners know how hard it can be to juggle home, kids, careers, school, sports, etc. and still have to provide sound healthy snacks and meals for our families. In their commitment to providing natural nutrition, Whole Soul Nutrition has purposefully searched for healthy food products just for kids! Their selections are not only healthy but taste good and are the types of foods that kids love.
The owners of Whole Soul Nutrition say, Healthy Choices for Kids is a win-win situation for everyone involved. Parents benefit by providing healthy choices to their kids and the products are delivered conveniently to their front door. Kids benefit from the healthy nutrition they receive. Schools benefit with funds that will directly support important nutrition, health and physical education programs that are often very tight on budget. And were promoting good health and sound nutrition for children – an extremely important goal for Whole Soul Nutrition!
HOW SCHOOLS CAN SIGN UP:

To participate in the Healthy Choices for Kids program, School Principals or Administrators can go to the Healthy Choices for Kids School Section of the Whole Soul Nutrition website and sign up on the form provided.
For additional information, please contact Whole Soul Nutrition at contactus(at)wholesoulnutrition(dot)com or 866-518-7825.
###
Support This Blog By Visiting Partner Contribution on the topic of Locksmith In Dc -
Locksmith In Dc
Posted in Site | 5 Comments »
Comments
5 Responses to "Online Health and Nutrition Store, WholeSoulNutrition.com, Launches Healthy Choices for Kids"
Leave a Reply
You must be logged in to post a comment.
---